Day 2 – The EAGLE missing its leg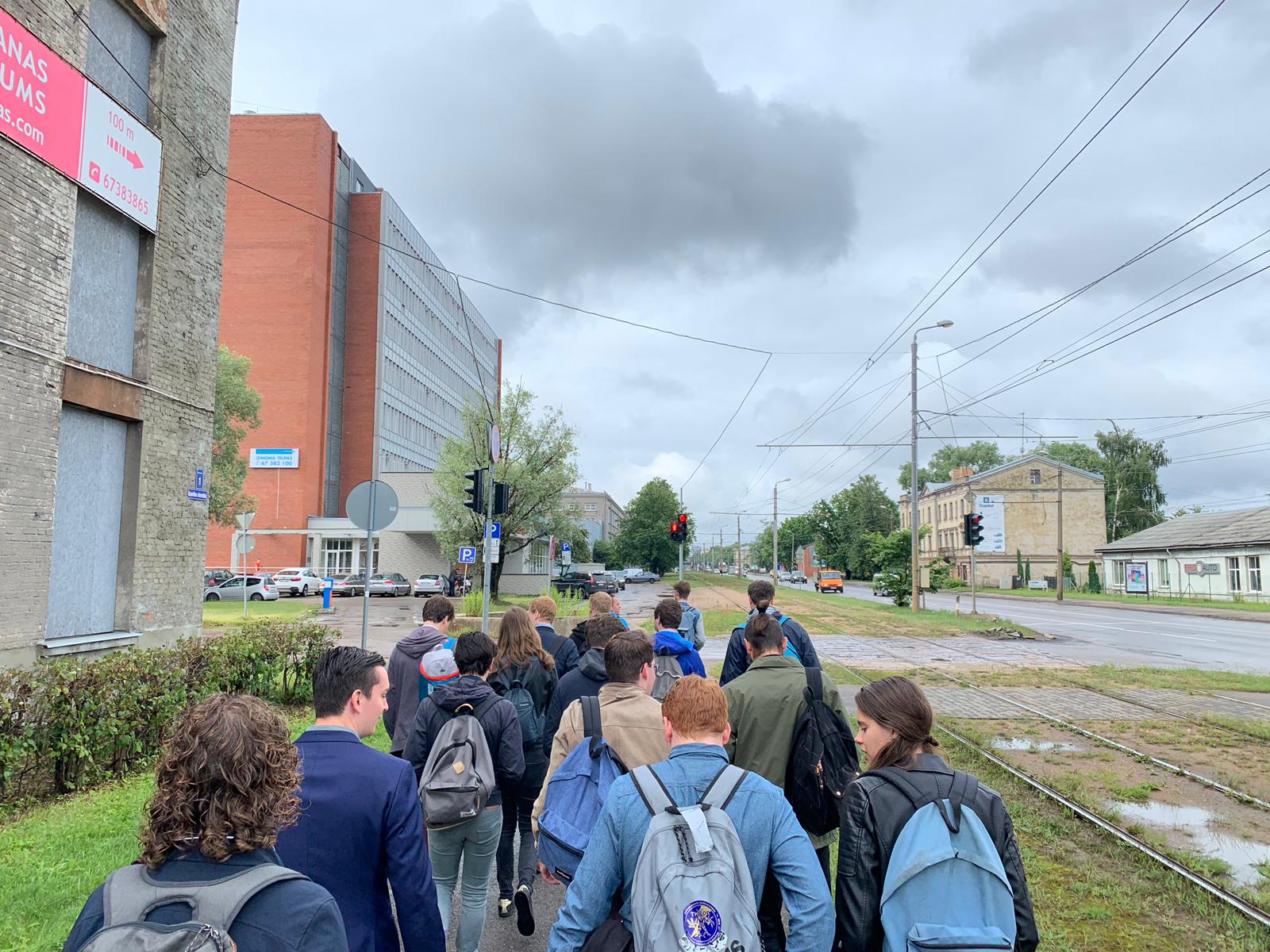 A lucky few of us started the second day with some coffee Heleen brought. After that we visited SAF Technika, a company that specializes in direct link telecommunications. Getting inside proved to be a bit difficult, since the security seemed to be sleeping. Our knowledge of the courses Intro Telecommunications and Electromagnetics 2 was enriched during this visit. First they explained some things about their company and after that we got a tour around the facility. Besides their main focus, they are also involved with Aranet, an IoT application mainly used to manage horticulture.
After this visit it was time for lunch, which was supplied by our favourite Circle K supermarket. The second visit proved to be equally difficult to start, since the guard ignored our DagCo when they rang the doorbell. Luckily, after that it was time for our tour around the company at Mass Portal. This company manufactures 3D printers and specializes in improving them. They mainly focus on 3D printing for industrial applications. They use delta printing instead of cartesian, because it is more precise and faster. Using different filaments they were able to create different types of applications, ranging from foot orthoses to support a bird missing its legs and even a 3D-printed beer tap. It was very interesting to see the different prototypes for a vacuum grabber, which they later implemented in one of their own machines to achieve 24/7 printing. After the presentation, we all got a little 3D-printed boat, which is used to stress test a printer. This is because there are a lot of different shapes and techniques used printing this little boat.
Before the day schedule ended, we visited the rooftop of the building of the scientific community in Riga, to get a great panoramic view of the city. After seeing the beautiful view over the city, we were off to find a nice evening meal. We were drawn to a happy hour at a local bar, which led to great drinks and great food. Unfortuntaly, the happy hour worked different than we were used to. Instead of making the next drink free for our 1+1 deal, we were given two drinks immediately, which led to a table full of drinks.
We hope tomorrow will be just as fun!
Thijs en Noud