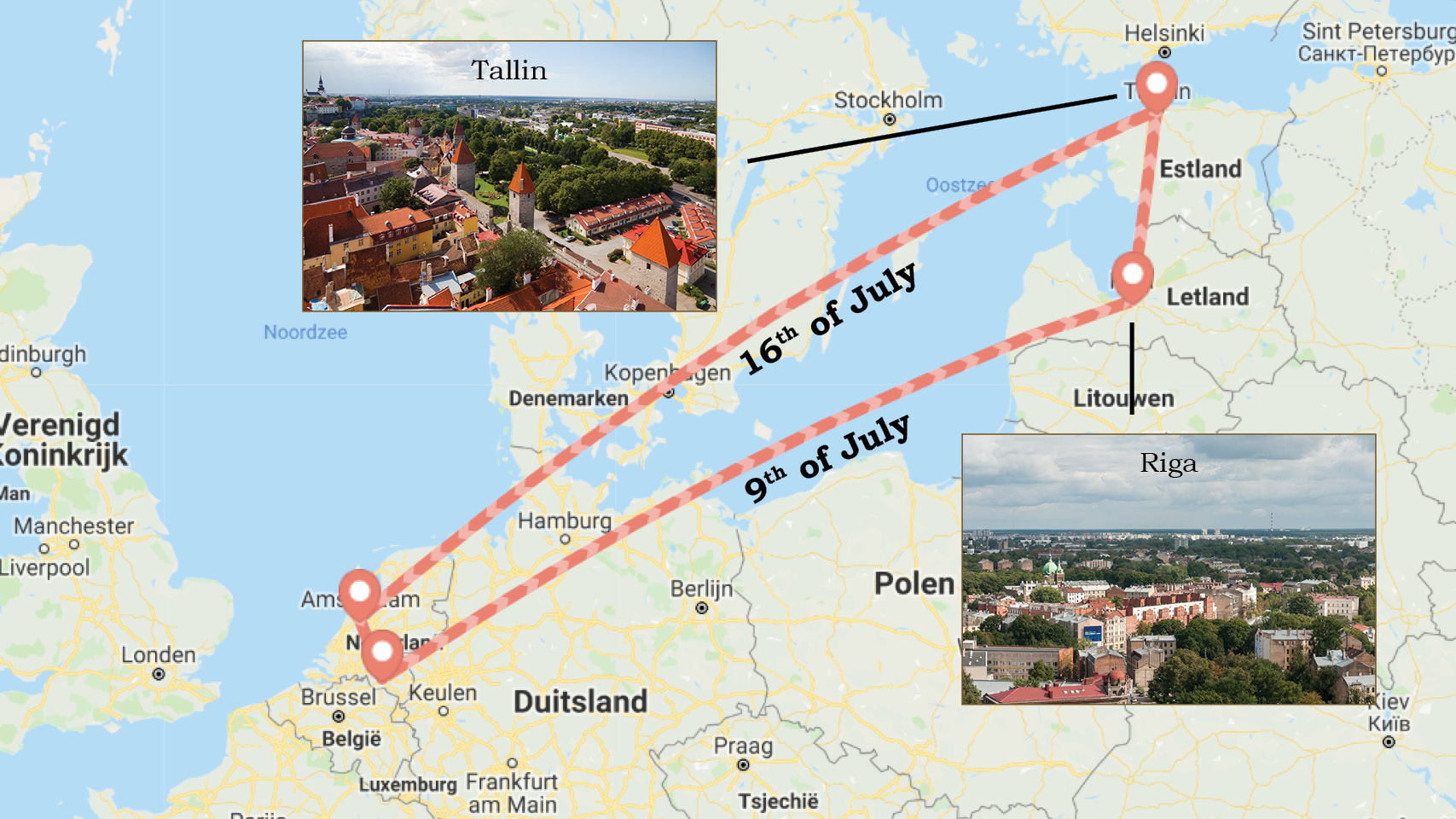 During the study trip we will visit Estonia and Latvia. In both countries we will be visiting the capital, Tallinn and Riga respectively. The tour is planned for this summer and seventeen students will participate. The program consists of both technical and cultural excursions. During the technical excursions we plan to visit universities and companies. We are planning to visit both non-Estonian or non- Latvian companies, but also national companies. Besides the technical part we give the participants an impression of the culture and history of those beautiful countries.
The trip will start in Riga, the capital of Latvia. The Latvian nation kept her identity throughout the generation via the language and musical traditions, despite the foreign rule from the 13th to 20th century. This is a big difference with Estonia and offers us another look at the cultural aspects of the Baltic States. Since a few years the startups in Riga are growing and putting Latvia on the big tech map. Latvia is building a reputation for itself in many sectors like fintech, e-commerce and drones.
From Riga we will travel towards Tallinn, the capital of Estonia. Tallinn's old town is one of the best preserved medieval cities in Europe, and is listed as a UNESCO World Heritage Site. Besides the cultural sights, Estonia is also well known for her technological side. Tallinn is often dubbed the Silicon Valley of Europe. It has the highest number of startups per person in Europe. Another special thing about this country is their digital government. This listed them among the top 10 digital cities in the world.