Day 1 – The EAGLE has landed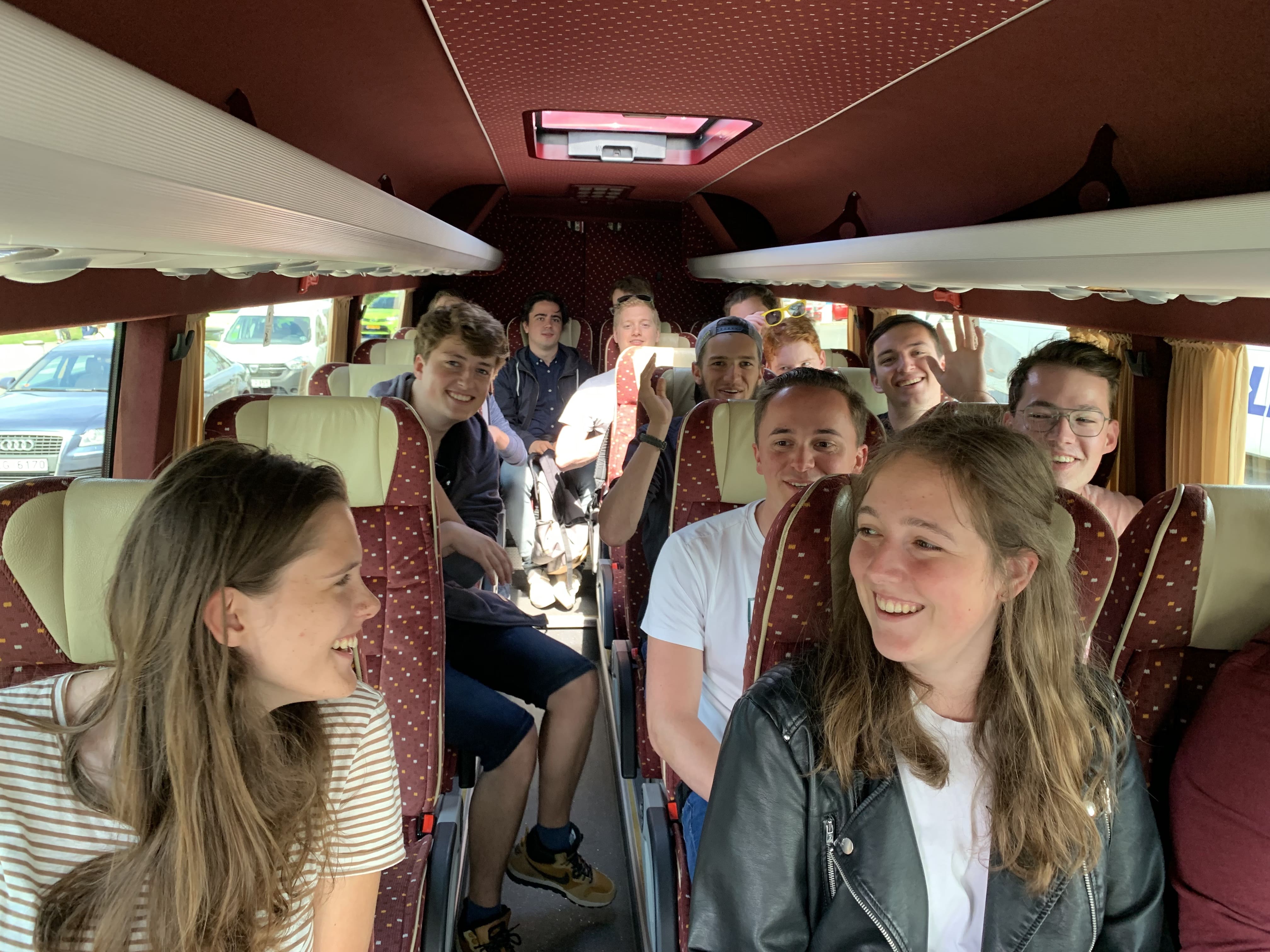 Today was the day we were looking forward to for so long, the EAGLE took off with Riga as its first destination. We gathered at 7:30 in the departure hall of Eindhoven Airport though the majority met each other already in the bus on the way. While waiting for our airplane to arrive, the first gaming competition started and of course went in the second round above the clouds. About 2 hours or 20 rounds of Mario Kart later the EAGLE landed in Riga, the capital where over a third of the entire population of Latvia lives.  The weather was unexpectedly good, as we were welcomed with blue sky and sunshine. After moving to and checking in at our centrally located hostel, it was time to discover the city of Riga.
The first impression was very good. Riga is a beautiful old city with a lot of parks. We got to admire the incredibly varied architecture of Riga, where old and new buildings stand side by side all throughout the city. Luckily, it wasn't destroyed during WWII which is why you can see a lot of art Nouveau buildings but also less enjoyable streets of cobblestones. Next to this, we got to visit the old city centre with many interesting land marks, such as the largest cathedral in the Baltic states and monuments dedicated to commemorating the Latvian war of independence. After exploring the city, we stopped to have a drink at a place called Egle, because of course we had to. Everyone grabbed something to eat somewhere and the day ended with some drinks in the city and some games at the hostel.
Tomorrow the first company visits start and we're excited to see what the rest of the EAGLE Study Trip has in store for us this week!
Lisa en Jeffrey